5 concepts for Yosemite National Park Art
Created Spring 2010 - Revisted Spring 2014
5 Poster Concepts for Yosemite National Park. Each postcard highlighting a particular aspect of Yosemite. The obvious beauty of Yosemite, the great adventures, the living wild, the amount of exploration and the potential holiday that await the visitor.
This was a school assignment completed in Spring of 2010 and later revisted Spring of 2014.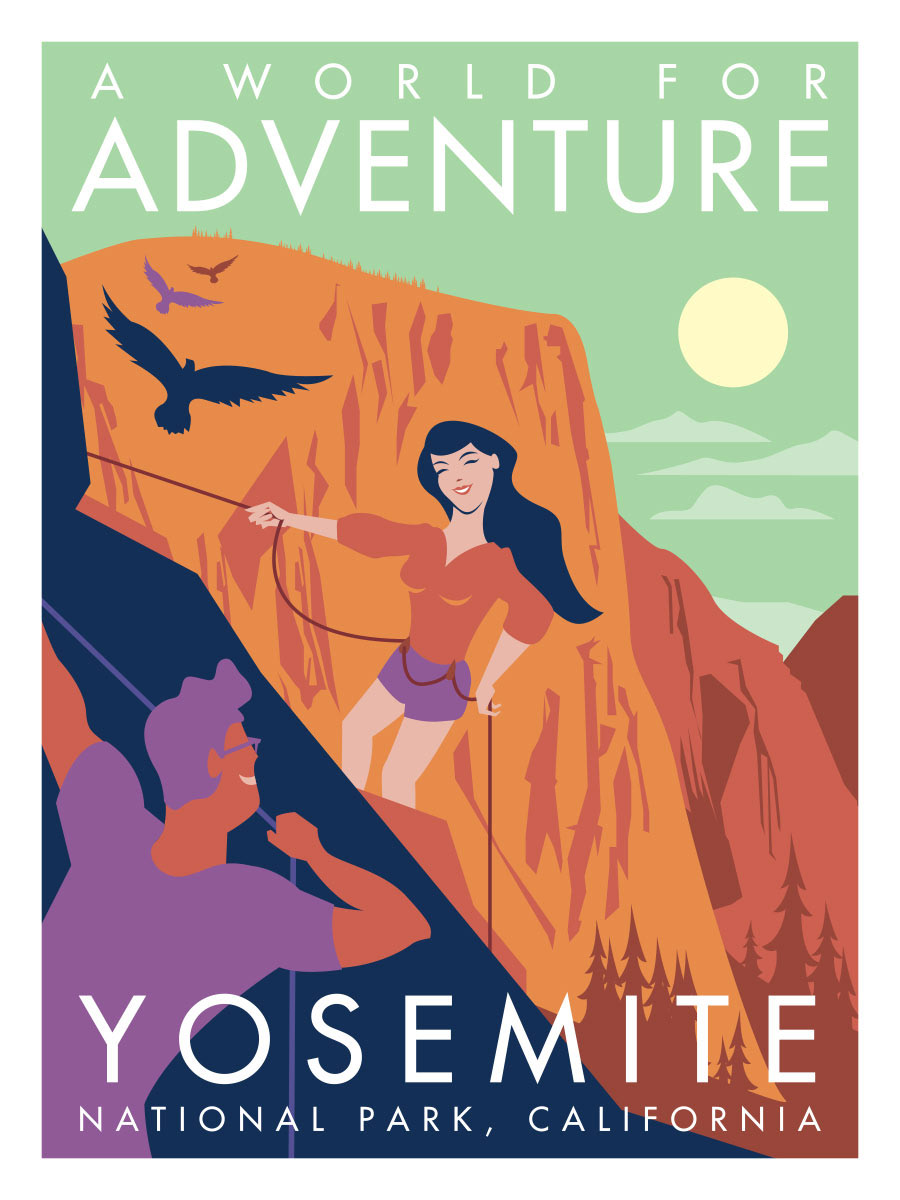 Below are the previous vesions of the postcards that were completed in Spring 2010 next to their new, 2014 versions!