Art created for The Garage Theatre as marketing material for their production of "Pink Milk" in Fall of 2014.
From The Garage Theatre: It's the West Coast premiere of "Pink Milk" Written by Ariel Zetina (fka Alex Paul Young) – Directed by Ashley Elizabeth Allen (October 3rd – November 1st, 2014) ...Pink Milk is a magic tragedy loosely based on the life of Alan Turing. Turing is widely credited as the father of computer science and was instrumental in Great Britain's victory in World War Two, but was criminally charged for his sexuality in the aftermath of the war. Turing's life and mysterious death are dramatized with movement, music, and vibrant images exploding onstage.
Below is the scan of the original sketch I created for the final artwork: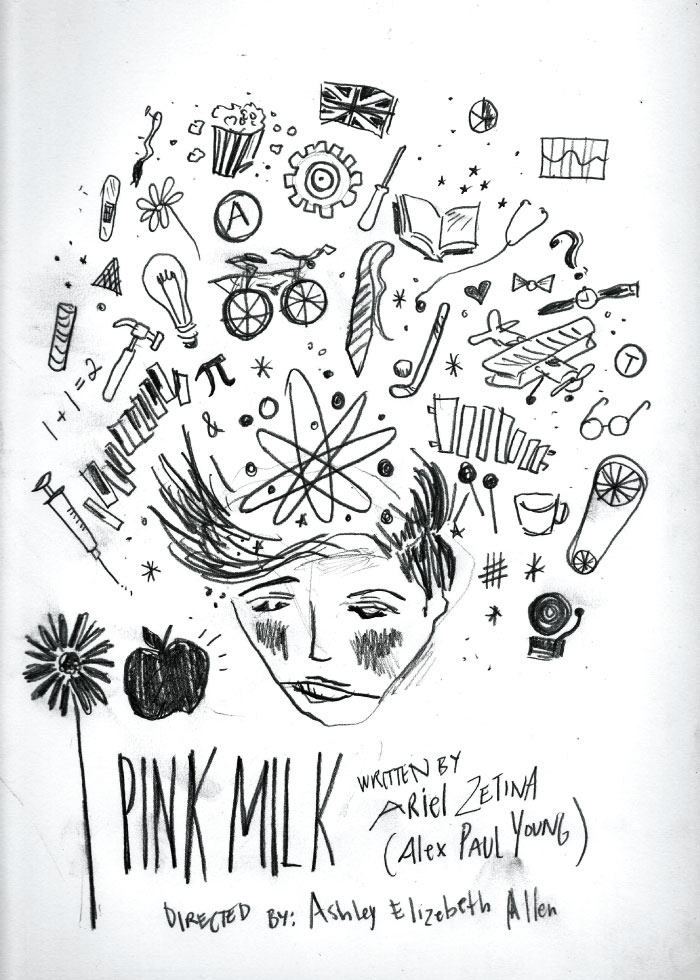 Before are early concepts for the Pink Milk Art.