Graphic created for Rad Camp located in Orange County, California. Rad Camp is a summer camp for people with developmental disabilites. There's an awesome theme every summer and for 2015 was "Once Upon a Camp" where everyone found inspiration and joy from many classic stories! 
Graphics were on various platforms such as emails to corportate sponsors, signage and of course, our RAD tshirts! See below for some of the design process as well as fun photos from RAD camp!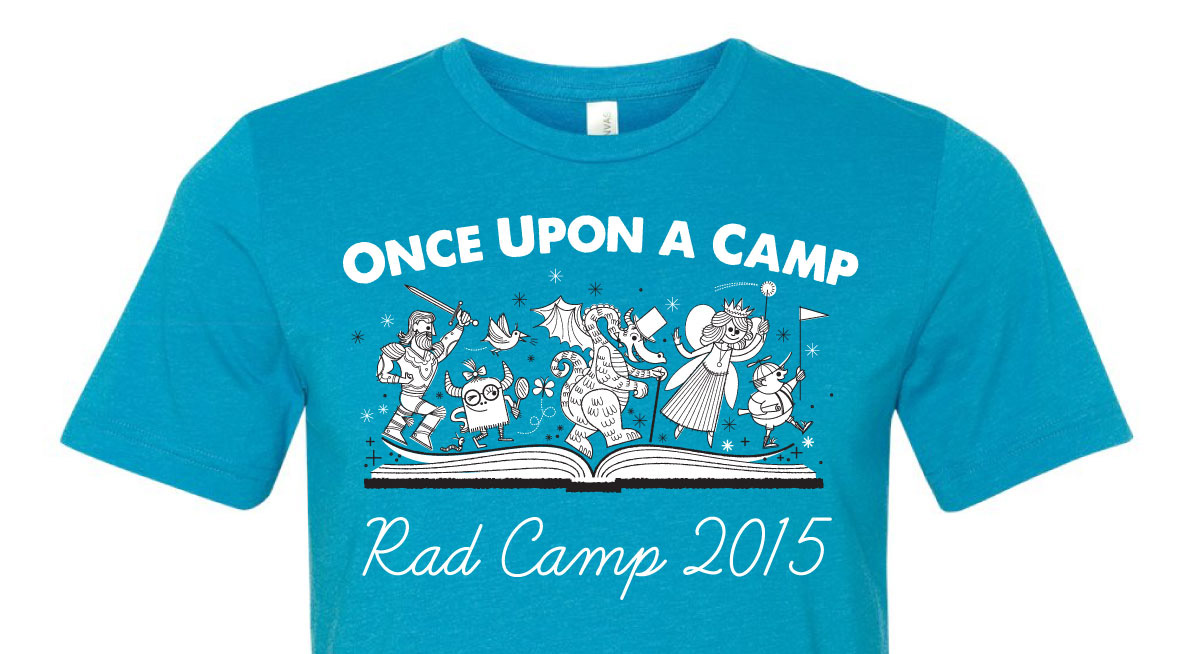 Sketches before the final artwork was drawn!
Concepts that didn't make the final cut:
Below is the video of RAD Camp! Featuring the "Once Upon a Camp" artwork: