"Dear Blockhead,"
16"W x 23"H
Mixed media on wood panel.
Art inspired by Charles M. Schulz's
Peanuts
comic strip, television specials and films featuring Charlie Brown and the rest of the gang. As a child I always has a connection with Charlie Brown and I always enjoyed seeing Snoopy. Even as an adult, I appreciate the stories and the sacastic humor. People can connect to the stories most likley because of the philosophical, psychological, and sociological overtones. 
My piece is a reflection of the innocence and joy that Peanuts gang had and is a reminder of the different parts of my childhood. Within the art are different references to various characters and events, some more obvious than others. For example, the fingerprint is a nod to the character Pig Pen, while the red Christmas ornament is a reminder that some trees aren't that "...bad at all really."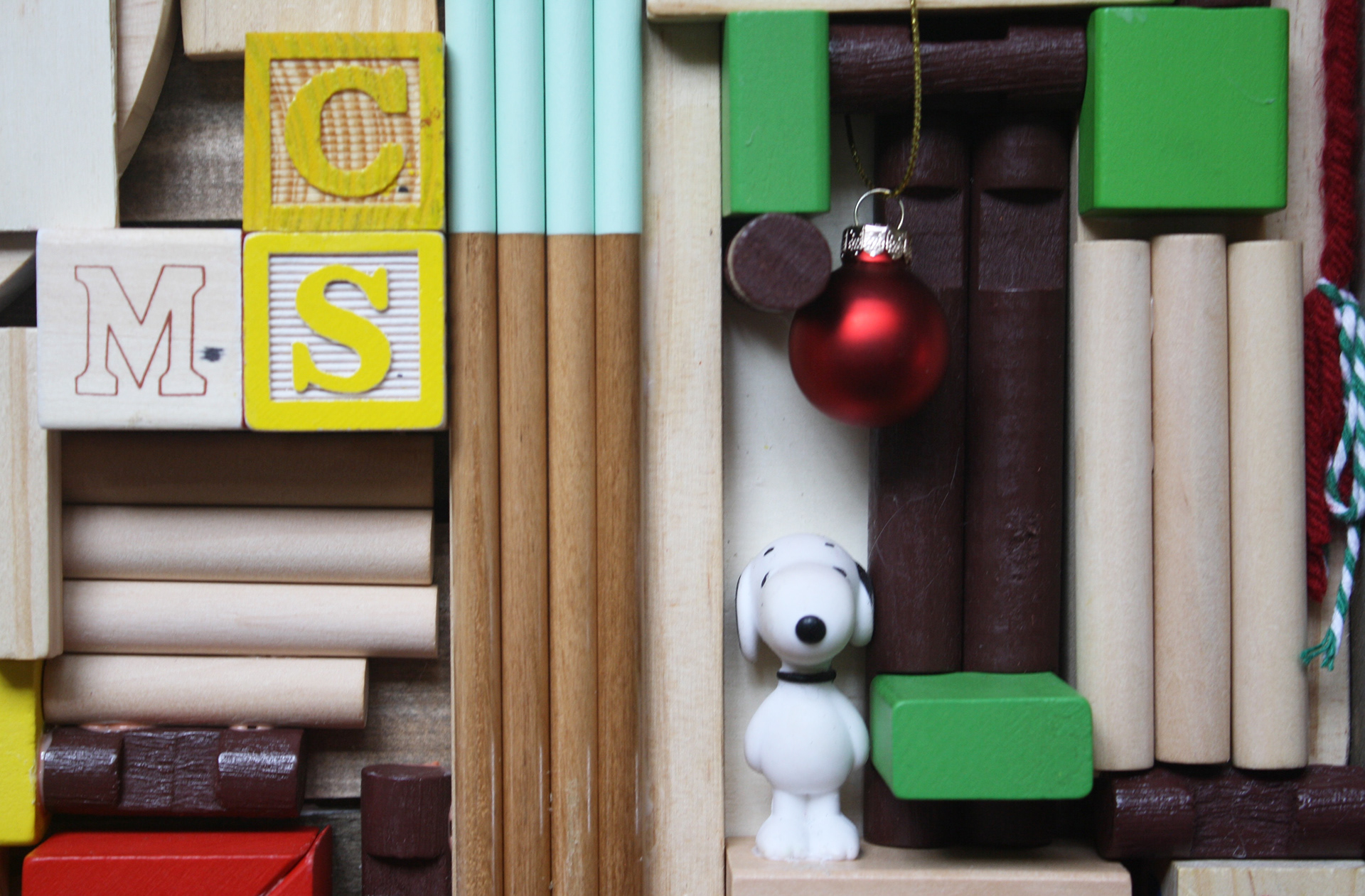 There's a part of the artwork that
 the attendees at the gallery didn't get to see see ;)  ...