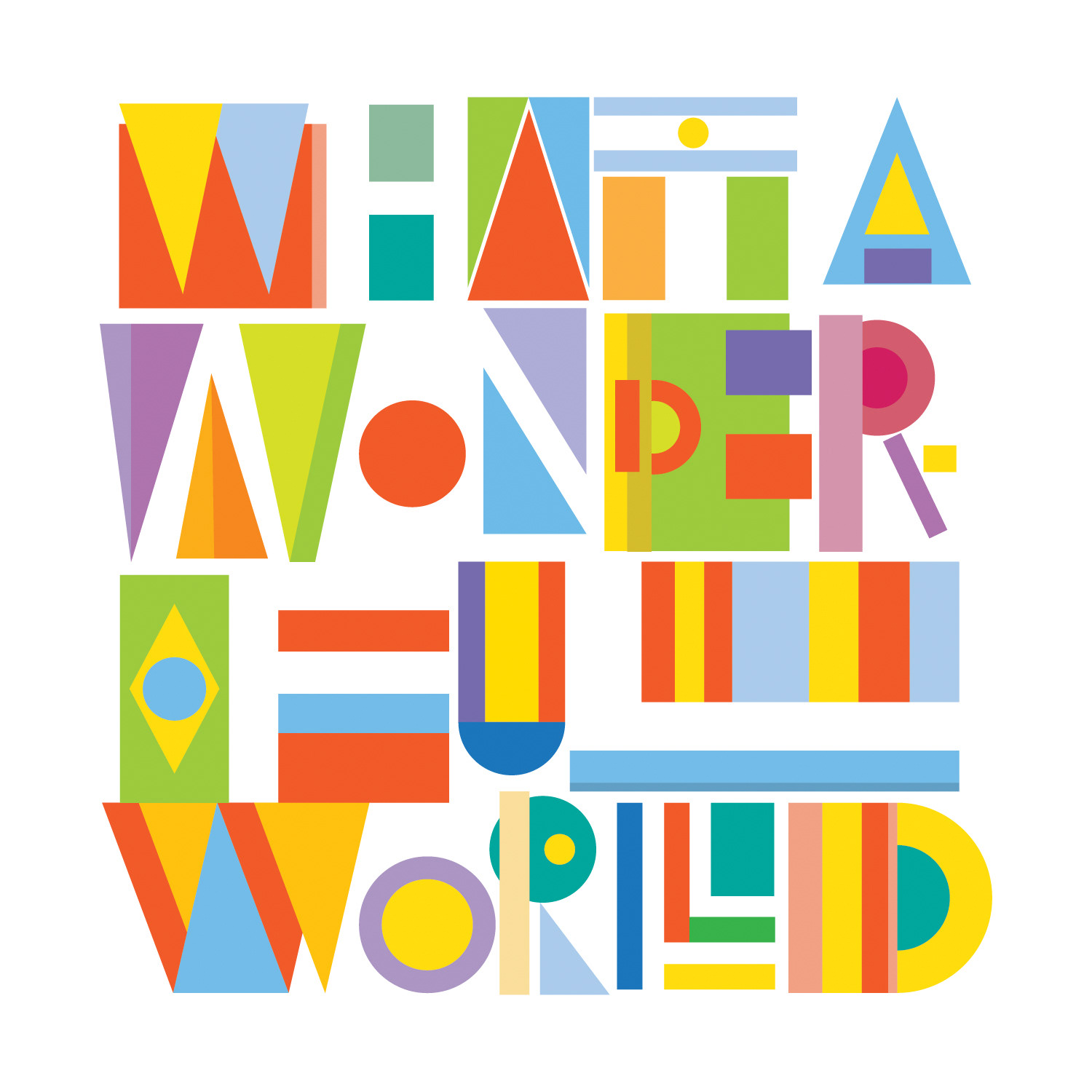 Created for a  design challenge for Threadless.com the challenge was to create a design using simple geometric shapes. I arranged a group of shapes to create a subtle merging and mash-up of typography and imagery of internationational flags and the words: "What a Wonderful World" With this I hope to promote more diversity in the world as well as positive and optimistic view on the world. I also accompanied the design with my personal statement:
"The world can be an ugly, dark place. ...That is an easy thought to have, but let's not lose sight of all the beautiful things. The small things. The colorful things. The diversity. The good memories. The natural beauties. The best things in life that are free and especially all the beautiful and mysterious things we have yet to discover and understand.... ...so let's sing with Louis Armstrong... What a wonderful world!"



Out of 366 designs and after 120,375 user votes, I was very lucky to be selected as the grand prize winner for the challenge! On December 16, 2013, it was officially released as a product for sale online. 
See the products with my design.
Read my interview with Threadless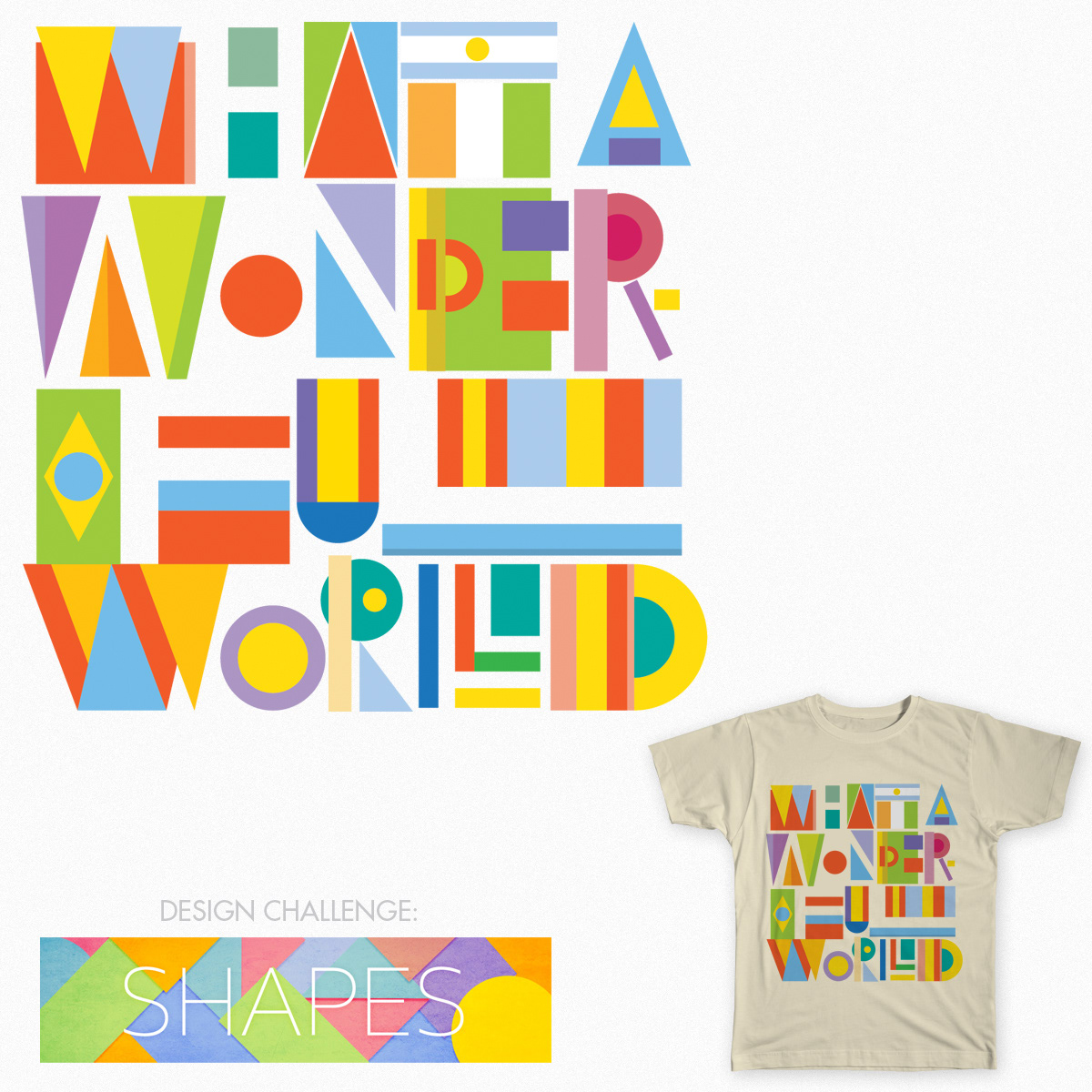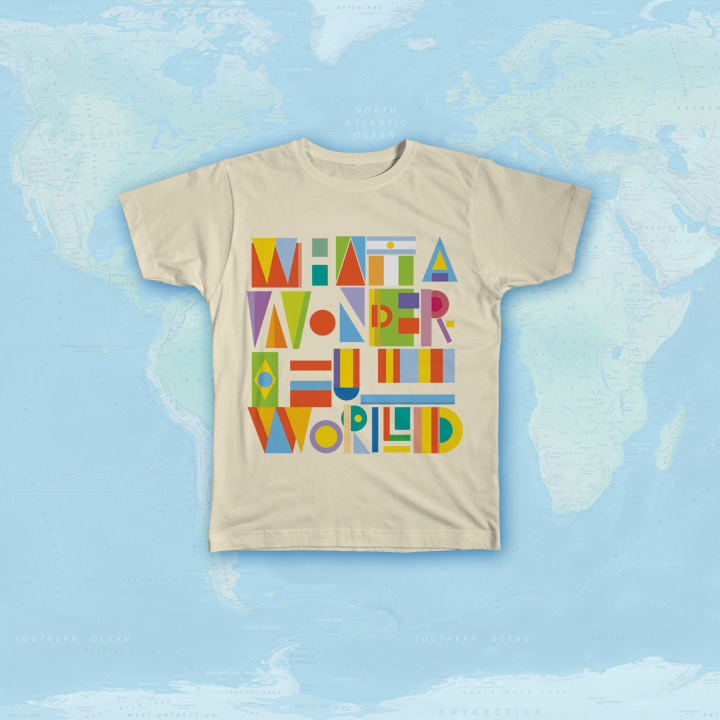 Below are official images from Threadless: